While the ProForm SMART Performance 600i Treadmill isn't a commercial-grade treadmill, it still has a very sturdy build with a maximum user weight capacity of 300 lbs. With this robust, compact treadmill under your feet, you won't have to worry as you exercise.
The problem of obesity is becoming a worldwide epidemic; it is a must for us to focus on our health and fitness. By having the ProForm SMART Performance 600i treadmill in your home to support your overall health, you can more easily maintain a healthy lifestyle.
The SMART Performance 600i is a smooth treadmill to add to any home along with endless health benefits. It has a compact frame, and this treadmill comes with folding technology that makes it easy to fold up and unfold when you want to use it.
There are also plenty of workout options on the SMART Performance 600i treadmill, which can help keep it from becoming a large coat rack. With the ability to enjoy iFit Coach workout programs free for a year, as well as the 50 built-in workouts, you can get a ton of use out of this machine.
Learn more in my complete review below!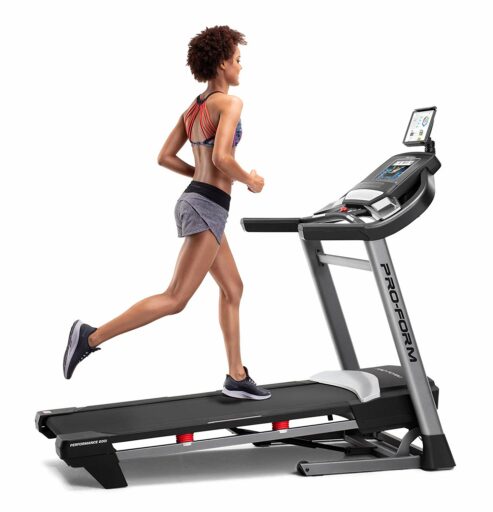 Product: ProForm SMART Performance 600i Treadmill
Price: For a great deal on this treadmill, merely go here on Amazon
Warranty: Frame Lifetime/ Motor 25 years / Parts 1 year / Labor 1 year
My rating: 9/10
Affiliate Disclosure: As an Amazon Affiliate Program participant, I earn commissions on purchases made through links in this post. Full disclosure
Details and Specifications
Assembled dimensions: 79.75L x 36.75W x 59.25H inches (203L x 94W x 151H cm)
Tread belt dimensions: 60L x 20W inches (152L x 51W cm)
Shipping weight: 224 lbs (101.6 kg)
Supported weight: 300 lbs (147 kg)
Motor: 2.5 CHP
Incline: Automatic, 0-10%
Deck cushioning: ProShox (3-cell)
Speed levels: 0-10 MPH
Console: 50 workout programs, Bluetooth and iFit
Amenities: Sound system, cooling fan, tablet holder, 2x accessory holder
Warranty: Frame Lifetime/ Motor 25 years / Parts 1 year / Labor 1 year
600i Frame
Although it's not a treadmill designed for commercial use, the ProForm Performance 600i still features an extremely sturdy construction. Its deck can support users up to 300 lbs (147 kg), which is relatively decent for a treadmill in this price range. It's also a rather heavy unit, weighing close to 200 lbs, which means it's an incredibly stable fitness machine.
The frame features a folding design. Its folding mechanism consists of a hydraulic piston, which assists you with the unfolding of the deck. In other words, it softens the lowering of the deck, preventing it from dropping hard on the floor and sustaining damage.
To lift the deck, you have to lift approx 45 lbs (20 kg). The rear part of the front base frame features a set of small wheels, which facilitate the treadmill's relocation when its deck folds up.
This ProForm treadmill takes quite a bit of floor space when fully assembled and unfolded regarding the footprint. It's approx. 80″ long, and 37″ wide, thus it may not be exactly the right choice for a small apartment.
Deck, Incline, and Step-up height
The deck offers a running surface of 60″L x 20″W (152 x 51 cm), which is long enough to provide a comfortable fit for users up to 6'5″ (195 cm). It uses a heavy-duty, 2-ply belt, resistant to stretching, which should last for many years of use. In addition, it integrates 1.9″ balanced and precision machined rollers with sealed ball bearings, designed to last for many years of service.
In particular, it also has 3 ProShox cushioning cells (on each side), which absorb up to 25% of your workout impact. This renders a running workout considerably less hazardous for your leg joints and back.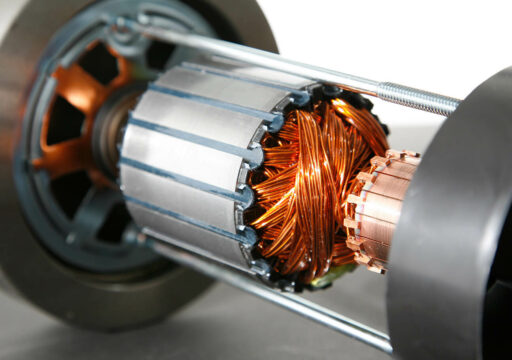 Many would classify this ProForm treadmill as an entry-level mid-range model. Considering that it doesn't have the 45% or more incline, such as the commercial models, it does fall into that category. However, it does have a motorized incline, which goes up to 10% in adjustment increments of 1%.
This particular feature can considerably improve your workout spectrum and the intensity you can add to your running or jogging workouts.
The deck's step-up height is approx. 7″ (17 cm) at 0% incline will rise by a few inches when the slope is 10%. Therefore, to avoid any ceiling height issues, add at least 14″-15″ to your height and compare the result with the ceiling height of the room where the treadmill will be in use.
600i Motor
The ProForm Performance 600i treadmill comes with a 2.5 CHP. This particular motor is for heavy use, with an excellent continuous duty power, able to last without heating or slow down even though the toughest, long-run workouts.
It has a dynamically spin-balanced assembly, built with top-quality components, a motor to last a lifetime. That's precisely why the warranty for this particular part of this treadmill is for 25-years.
The motion generated by the motor is smooth, balanced, with a robust feel. It supplies a speed range between 0.5 MPH and 10 MPH. Of course, this may not be the speed range that a professional athlete needs, but still, this treadmill can supply a consistent variety of workouts.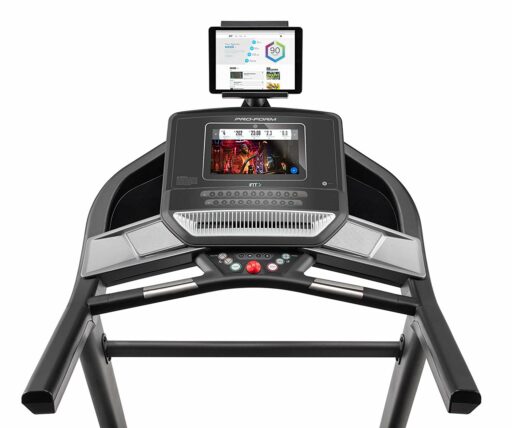 Speed is adjustable in increments of 0.1 and 0.5 MPH. The console features keys for gradual adjustment, with dual press functions. If you press one key once, the belt's speed will increase or decrease by 0.1 MPH, while if you press and hold the key, the speed adjusts by 0.5 MPH.
This is quite a plus, as you can easily find the pace that fits perfectly with your workout. There are, of course, keys for quick speed selection, from 1 to 10 MPH.
The motor itself is relatively quiet. The noise emitted level shouldn't interfere with your TV and the music played through the console or your sound system. Most of the sound that you will hear during your running is the sound of your cadence.
Console
The first aspect to mention regarding the console supplied with the ProForm Performance 600i is the new 10″ HD Touchscreen. With the touchscreen, you also have access to far more workout information regarding the number of steps, distance elapsed, speed, incline, calories burnt, and heart rate.
This information breaks down so that if you are training for anything, in particular, you will know where you are fitness-wise.
The fitness computer is pre-loaded with 50 workout programs. Needless to say, when using any one of these onboard workouts, the treadmill will auto-adjust speed and incline.
The console is intuitive and easy to use. Each class of workouts has its key. There are quick keys for speed and incline adjustment, but you can adjust speed and tilt gradually via the Up / Down and + / – keys.
There's also a "Stop" button, which gives you the possibility to pause your workout. And finally, the console has the magnetic safety key feature, like most other treadmills.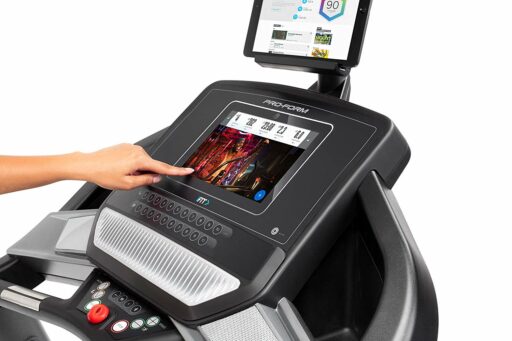 Last but not least, hold on to the integrated EKG grip pulse sensors and receive a heart rate reading directly on the console so you can maximize your training based on your heart rate. Unfortunately, the console isn't telemetric; therefore, an HR chest strap will not work with it.
If you require an HR chest strap's accuracy, then the Wahoo TICKR Heart Rate Monitor, Bluetooth / ANT+, would be the right choice. It will link wirelessly to your smart device.
600i iFit Coach
You don't need an iFit module to connect the console to iFit. Instead, it comes built into the console. In addition, the iFit coach apps allow you to track your progress online, use various custom workouts, or even create your workouts with your own custom goals.
You can see your workout stats with a swipe of your finger. Plus, you can connect to the iFit coach from the console and run trails worldwide or take a fitness class from the comfort of your home.
iFit coach takes your treadmill online using the wi-fi in your home. Then, you connect to it through the push of a button through your console. From there, you can take a high-energy studio fitness class (that incorporates your treadmill) from your console. The instructor takes your incline up and down for you during the course.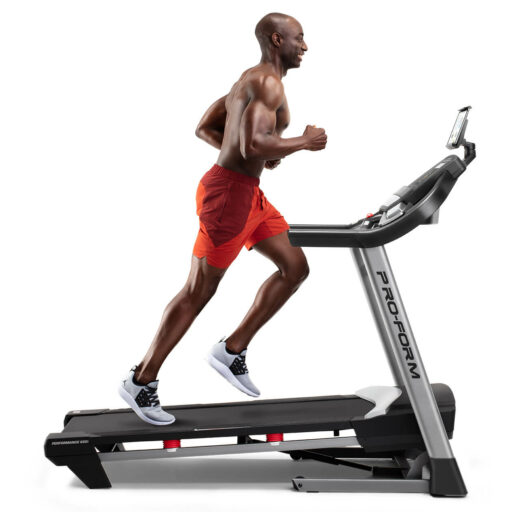 You can explore trails worldwide – from Paris to Santorini – and watch actual trails pass you by on the console screen. You can also use an iFit coach to track your workouts over time, see how far you've come, and set new goals!
The best part about iFit coach? You get a free 1-year membership to iFit coach included, so you have a full year to try it out and see if you like it!
So, if you decide not to renew your iFit Coach membership, you'll still have your choice of the 50 workout programs to choose from that come built into the console. So it's a win-win no matter what you decide to do.
Amenities
There are some other amenities incorporated within the treadmill's dashboard that require mentioning. For example, there's a handy tablet holder above the console, and you can attach your tablet and surf the web as you work out. Or you can watch Netflix shows or YouTube videos for some more entertainment options.
You can plug in and play your favorite tunes with the iPod dock. There are built-in speakers in the console, so you can avoid using your earphones if you want. Lastly, stay cool with the breezy 2-speed fan that comes built into the console. It's a little thing – but it does add to your comfort, especially on those long workouts.
600i Assembly and Maintenance
The assembly of this ProForm Performance treadmill is not complicated and shouldn't take more than two hours. But because the machine is heavy, transport and unboxing require two people. The deck and motors are entirely assembled and attached to the front part of the frame.
All you need to add are the treadmill's vertical posts and connect the console. The manual supplied offers pretty solid instructions for assembling, and all the tools required (are provided).
The manual specifies that the belt doesn't need any lubrication in maintenance, as it comes pre-lubricated with high-performance lubricants. But after a while, just as any treadmill belt, it will require lubrication. You'll also have to keep the running belt clean, free of any sand or fibers which may get into the motor and cause damage.
Pros
Sturdy frame construction;
Its solid deck can support users up to 300 lbs;
Folding frame, space-saving design;
Deck integrates three shock absorption cells on each side;
Motorized incline, 0% – 10%;
2.5 CHP motor, speeds up to 10 MPH;
Speed can be adjusted increments of 0.1 MPH, allowing you to find the perfect pace for your workout;
EGK pulse sensors integrated into handlebars;
50 preset workout programs;
Various amenities such as sound system, cooling fan, tablet holder, accessory trays;
Bluetooth and iFit enabled;
Quiet operation;
Reasonably easy to assemble;
Little maintenance required;
Excellent warranty.
Cons
iFit membership not included (although it's free for one year);
The console isn't telemetrically enabled.
ProForm Performance 600i Treadmill Summary
The ProForm Performance 600i is a mid-range treadmill designed for home use. It features a sturdy deck, being able to support users up to 300 lbs. Additionally, it comes with a 2.5 CHP motor and an automatic incline system. It offers 50 onboard workout programs and is Bluetooth and iFit enabled.
It's an excellent treadmill for running workouts, offering various cardio training, interval, and weight loss possibilities. And finally, considering that it costs less than $1,000, it does provide a decent price/value ratio.
I hope you found this article helpful and informative. If you have anything you'd like to share or any opinions about my website, please speak up. I look forward to your comments, questions, and the sharing of ideas.